2021-2022
GAIN Board Members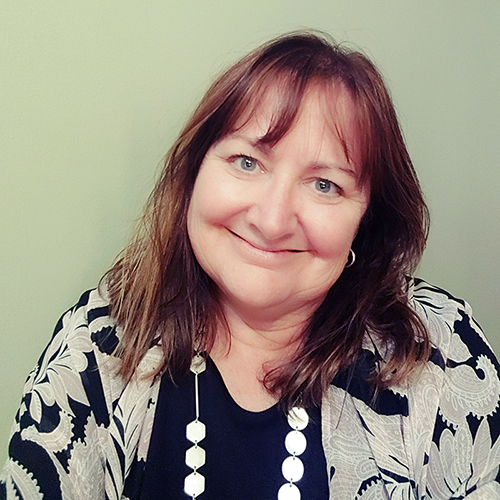 Deanna Clingan-Fischer
Executive Director, Guardian Association of Iowa Network
Deanna Clingan-Fischer began serving as the Executive Director for GAIN in May of 2021. Deanna brings together a wealth of experience and knowledge regarding substitute decision making. Deanna worked with the Iowa Department on Aging as the Legal Services Developer. As the Developer she worked with issues of guardianship, conservatorship, advance directives, elder abuse, and powers of attorney and was part of the task force that drafted revisions to the guardianship and conservatorship laws in Iowa. In 2011, Deanna was named the State Long-Term Care Ombudsman overseeing the program that acted as an advocate for persons residing in long-term care facilities. Deanna is a graduate of Drake University –both undergraduate and law school. She is a member of the Iowa State Bar Association and currently serves as the Chair of its Elder Law Section.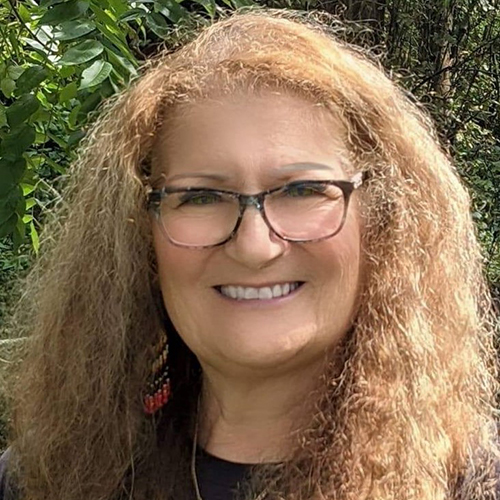 Anna Stamat
President, Guardian Association of Iowa Network
Anna Stamat, serving as Board President, and Co-Founder of Guardians of Northeast Iowa, Inc. and a National Certified Guardian. She graduated in 2010 from Capella University earning a Master's Degree in Human Services, Nonprofit Management. In 1984 she graduated from St. John's University earning a BS in Human Services & in 1982 from LaGuardia Community College earning an AA in Human Services. Anna considers herself to be a professional advocate for individuals with disabilities. She has provided support services to individuals that live with disabilities and mental illness in the areas of case management, personal development, skills development, and educational services. Anna worked at Northeast Iowa Community College (NICC) as the Coordinator of Disability Services for the past 12 years in which she recently retired.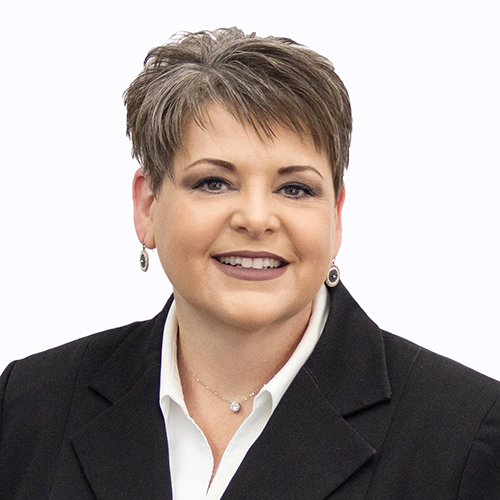 Julie Versluis
Treasurer, Guardian Association of Iowa Network
Julie Versluis is a Vice President and Trust Officer at First Security Bank and Trust. Julie is a Certified Trust and Financial Advisor™. Versluis is a graduate of Cannon Trust School, Cannon Financial Institute, and a graduate of Schools of Banking Trust School in Topeka, Kansas. Julie graduated from Kirkwood Community College with an associate of arts degree in Legal Assistant/Paralegal Studies. She has 24 years of trust experience with expertise is areas of Estate & Trust Administration, Portfolio Management and Financial and Estate Planning. Julie is a member of the Institute of Certified Bankers, CTFA, a member of the Iowa Association of Paralegals, a past member of Black Hawk County Estate Planning Council, a past president and board member of the Iowa Trust Association, past member of Substitute Decision Maker Task Force of the State of Iowa (2012). Julie is a member of the Charles City Rotary Club.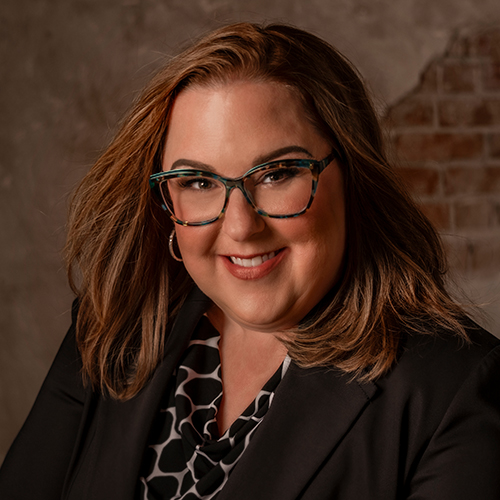 Cynthia A. Bahls
Board Member
In April of 2005 Cynthia Bahls graduated from Drake Law School and was admitted to the Iowa Bar. She has practiced primarily in the field of family law, assisting families through divorce and custody matters. She also received her family law mediation certification in 2011. She expanded her practice to include work in the probate arena. Cynthia was born in Lincoln, NE and has lived most of her life in central Iowa. On weekends, you can find Cynthia and her husband taking pride in Iowa's growth and opportunities by enjoying various events, festivals, and restaurants all over the state.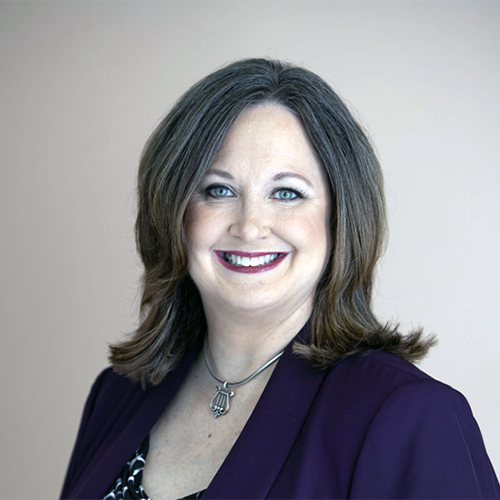 Kristen Boldt
Board Member
Kristen Boldt is an integrative attorney and mediator in Des Moines. She received her undergraduate degree in communications from Vanderbilt University and her JD from Drake University. Her practice, Harmony Law, focuses on collaborative law, mediation, and conscious contracting. She helped develop the Pilot Probate Mediation Program for Polk County and trained the mediators for that program. Her practice is grounded in the idea that every person deserves to be treated with dignity and respect. Through collaborative law and mediation, she has seen that given the right professionals, the right tools and the right environment clients can be empowered to bring their higher selves to the table to design a solution based on their values and the best interests of all involved.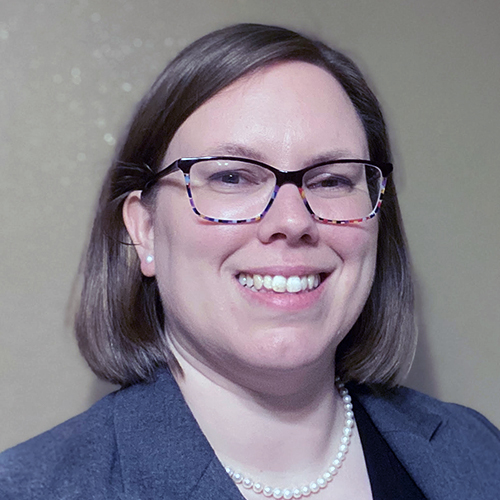 Jennifer Donovan
Board Member
Jennifer Donovan is the Public Guardian for the State of Iowa and oversees Iowa's Office of Public Guardian. She received her law degree from the University Of Iowa College Of Law. Prior to joining the Office of Public Guardian in 2018, she practiced law for eleven years as a Staff Attorney at Iowa Legal Aid. She is a member of the Guardianship Association of Iowa Network (GAIN), the National Guardianship Association, the Iowa State Bar Association, and the American Bar Association.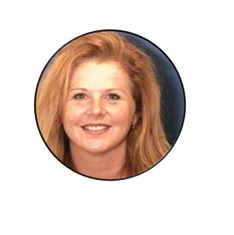 Sherri McLerran
Board Member
Sherri McLerran is a Nationally Certified Guardian (NCG) and the sole proprietor of Decisions for Life, LLC. With more than 25 years of experience in probate law and an extensive background as both a legal assistant and program coordinator for Iowa's Office of Substitute Decision Maker, Sherri is uniquely qualified to understand substitute decision making from multiple perspectives. A current member of the National Guardianship Association and former vice president of the Guardianship Association of Iowa Network (GAIN), Sherri is a dedicated professional who is proud to abide by the ethical principles and standards of best practice when it comes to substitute decision making.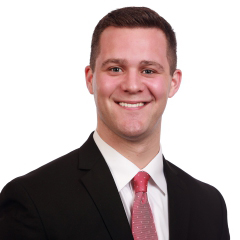 Nathan Miller
Board Member
Nathan Miller is an attorney with the Beecher Law Firm in Waterloo, Iowa. His practice areas include probate, guardianship and conservatorship, estate planning, and real estate. In guardianship and conservatorship cases, he represents financial institutions, professional guardians and conservators, private guardians and conservators, protected people, respondents, and serves as court visitor. Nathan has presented to various groups on guardianship and conservatorship matters, including physicians, judges, attorneys, professional guardians and conservators, trust departments, lending institutions, and private guardians and conservators.